The Cairns are here!!!
We would like to welcome the newest members to the Caledonia Family
Klaus, Ginger and Peri!
Please see the litter page about the litter due in May 2014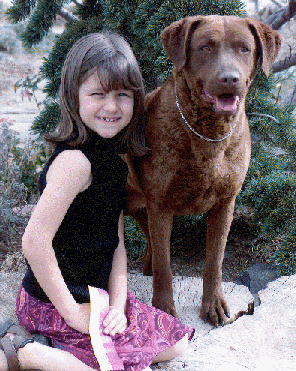 We are a small kennel, but we have hunted over and trained Chessies for 30 years. During this time we have realized the value of versatility in this breed.
We feel that is important to breed a well balanced dog that can excel in multiple disciplines; this includes being part of the family. Chesapeake Bay Retrievers Caledonia Kennels Chessies Chesapeake Bay Retrievers Caledonia Kennels Chessies

Contact Information
Andrew & Daphne Marvin
859-412-6029
Paris, Kentucky